Nursing homes and institutions
Wireless locks improve privacy for residents with dementia, and remove all traditional keys in nursing homes and institutions.
Care Access is for people in need of care icluding people with dementia,
living in nursing homes. The system replaces mechanical keys with a wireless
chip, and opens doors for residents. The wireless function detects when a
resident is within the proximity of his / her own door and unlocks it. If,
however, the resident is too close to another door, his / her own door will
not open.This eliminates a lot of conflicts every day between residents.
A RFID key card is the simple tool that unlocks doors for the home carer
every where access is needed. The system is controlled from a cloud based
software package, and the unique design of the motor lock means it is
approved for installation- and use on fire doors.
Nursing homes

Institutions

Sheltered housing
More privacy
People with dementia can only access their own home.
Avoid conflicts
Improves the personal privacy for each individual
Only the resident's own door will open
Access Control
Using the system, access to homes can be monitored and controlled.
No loss of regular keys
Makes access more effective
Fast unlocking – in less than a second.
Safety and security
Access can be revoked with a simple click in the software.
Time-based access
Approved for installation- and use on fire doors
Safety and security for personnel and residents
Part of an innovative security system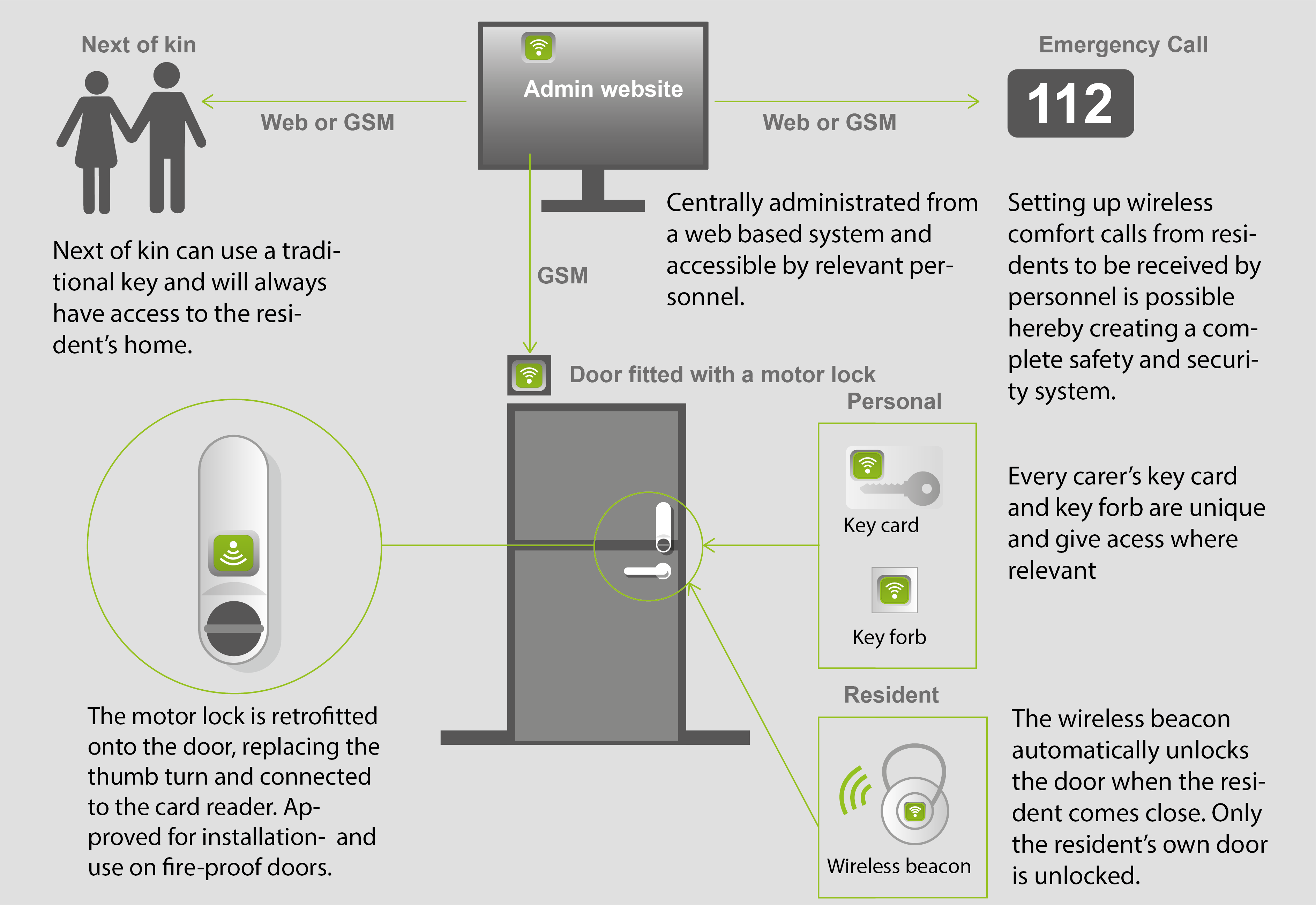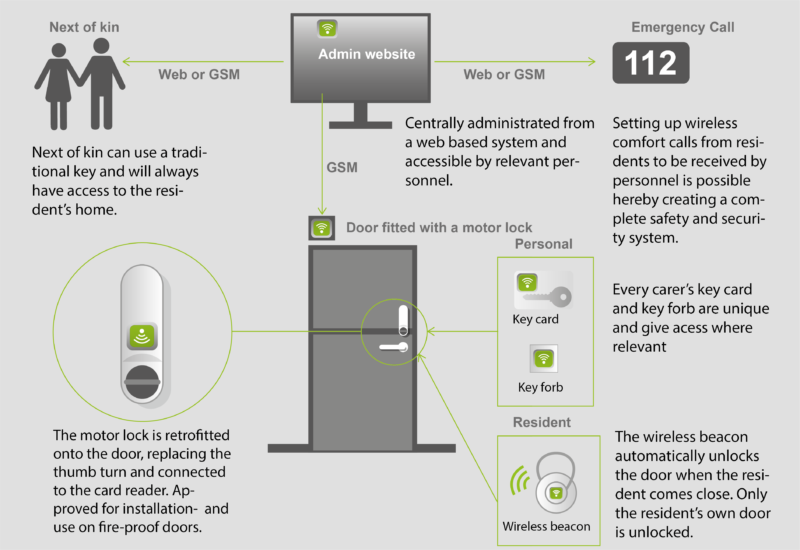 Part of an innovative security system
Care Access replaces the traditional keys and improves the residents' privacy and well-being. The System is designed in collaboration with the Danish nursing sector. The input from this sector resulted in a basic functionality as well as future-proofing the system.
In addition, the system now includes:
A wireless and innovative emergency call system with positioning (from where did the call originate)
Alarming related to – and protection of – residents with dementia – an alarm is given if a resident leaves the nursing home or its area
Automatic and intelligent bed- and door sensors – an alarm is given if a resident falls over or walks off.
Maximum operational security within the "Cloud", with no intervention into existing IT system(s),.