Office buildings and industry
Cloud – and GSM-based access control for office – and industry buildings
Without significant cost and due to tis flexibility, Access Technology is able to
customize the access control for companies in which many people need access day
and night. The electronic locking systems are keyless as well as centrally
administrated resulting in the best possible security.
An electronic key system from Access Technology makes the life easier for all
parties involved. Administration is simplified, and the time used is reduced
considerably. Also, the level of security is not compromised.
Installation
Due to its flexibility and cloud based administration, the system from Access Technology is the most user friendly system for all parties. All the way from installation, and administration through to the end user. No long cables are needed for installation. Included with the box is a SIM card ready to be installed. The only thing needed is a 230V feed.
A Cloud-based solution
Due to the system being cloud based, exstra hardware or network cables are not needed – everything lies within the cloud. This means that the administrator can access the system from anywhere.
The box holds a copy of the access data ensuring a fast response as well as redundance in case of network failiure.
Introvideo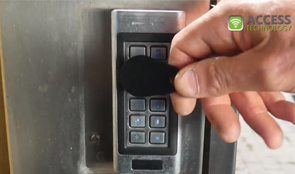 Watch the video about how EasyAccess works.
A flexible and future-proof access system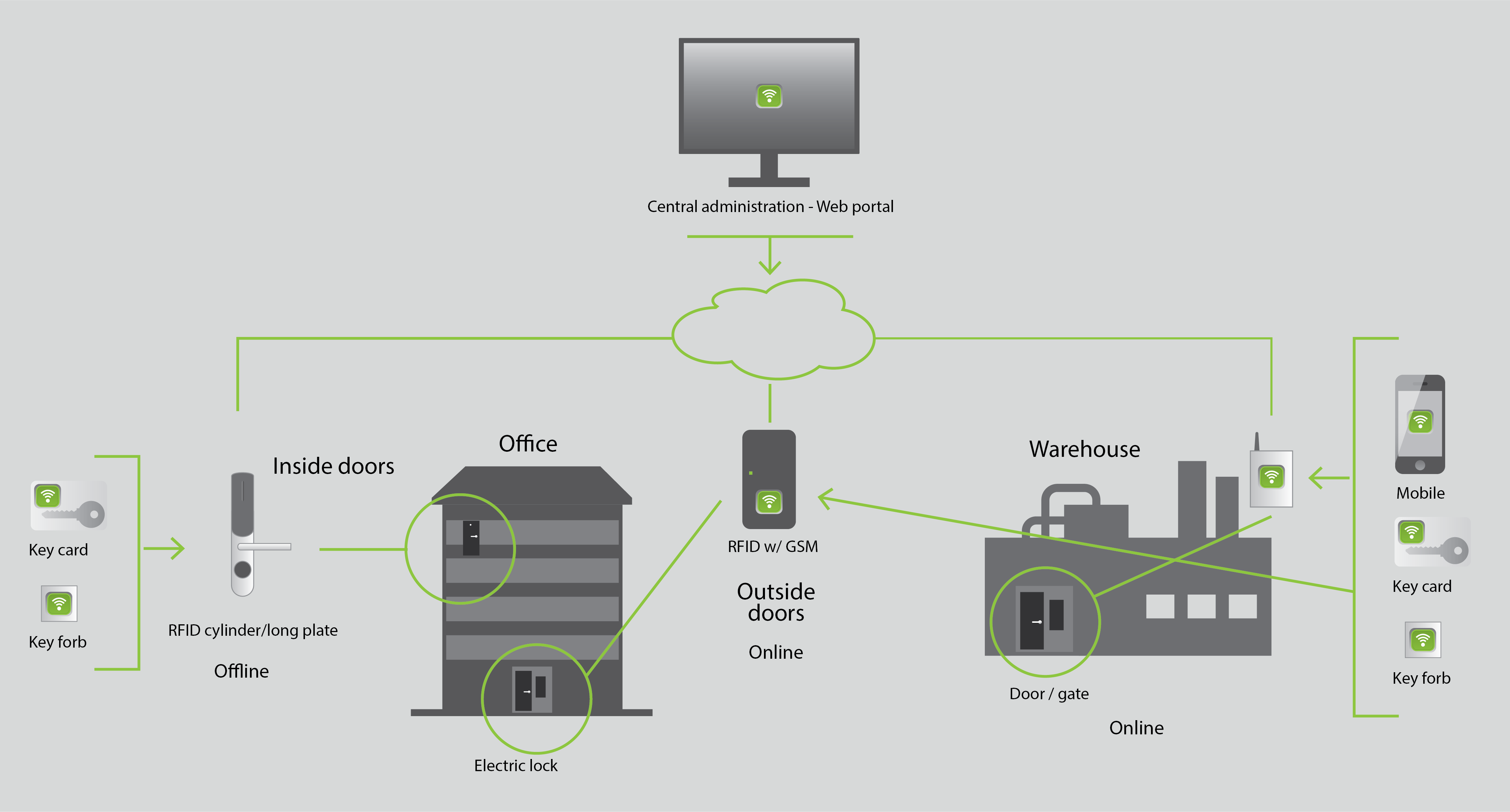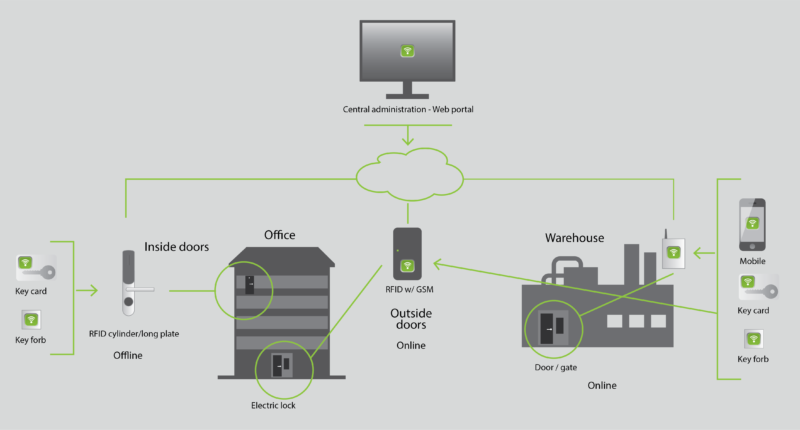 To learn more about the individual components and products included in the key system, see our Products
If you need additional information, feel free to contact us.