Sports areas and gym halls
Safe and efficient, electronic key system for associations and clubs
When many people need to use the same rooms and facilities, a tight
control as well as an efficient access control are required.
Access Technology specialises in access systems customized for
associations, clubs and other companies where many different people must
have 24 hour access. The electronic locking systems are keyless as well
as centrally controlled and administrated with the greatest possible security.
By Intergrating the customized access system with the existing member
system, member access is granted automatically, whilst the administration
is kept at an absolute minimum.
The memebership cards are setup within the member system. When data is
shared between the locking- and the member system, the automatic access
to the doors is granted.
In other words, when a new member is added in the member system, the
included membership card is automatically setup to work as a key card,
thereby granting access to the building. If a membership is cancelled,
the access to the building is blocked automatically.
Many municipalities offer booking and rental of facilities in gym halls
and schools. By intergrating the booking system with the locking system,
access can be granted through the use of PIN codes – provided a booking
has been made. In addition, the facilities will only be accessible
throughout the duration of the booking.
Systemet er online, trådløst og og GSM-baseret.

Intet behov for internetforbindelse

Integration mellem adgangssystemet og og eksisterende medlemskort, således at medlemskort
også fungerer som nøglekort.
A Flexible and Future-proof Access System
An electronic key system from Access Technology makes life easier for all parties. Administration is simplified, and the time spent is reduced considerably without compromising on the level of security.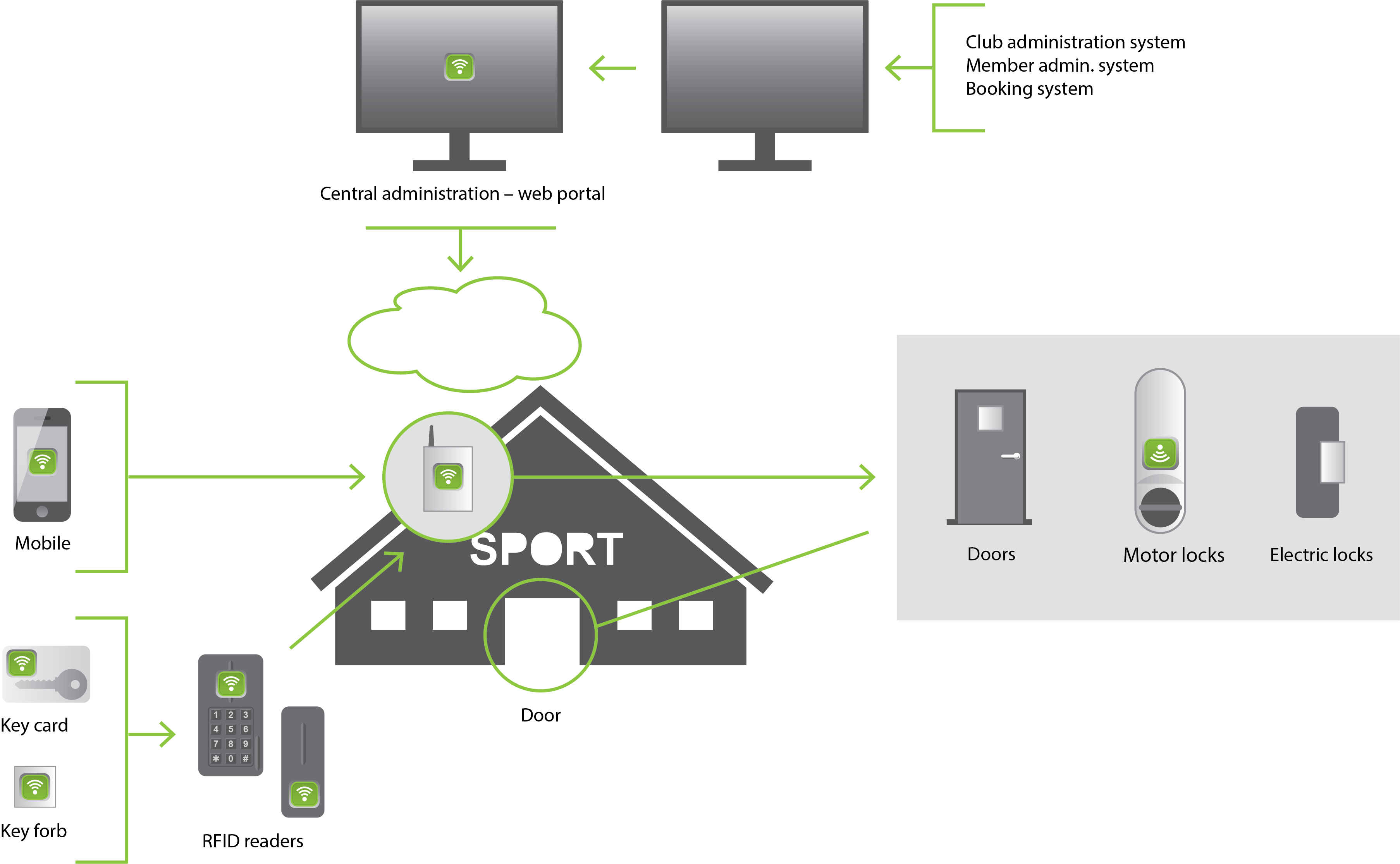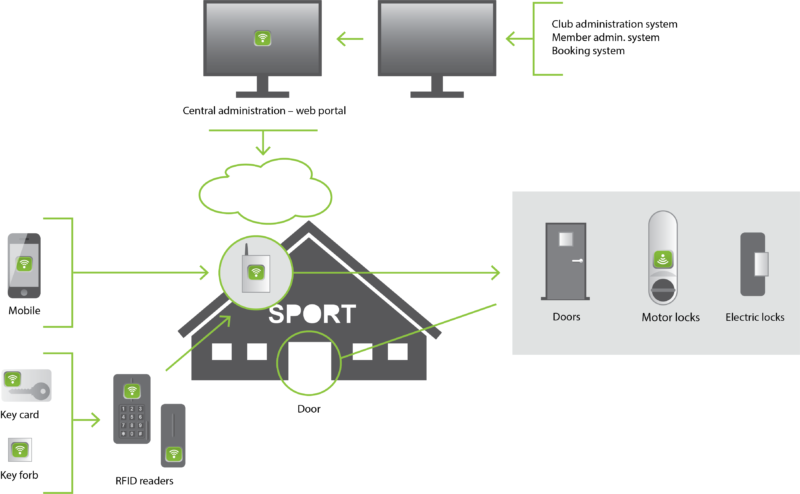 To learn more about the individual components and products included in the key system, see Products.
If you would like more information regarding our solutions or products, feel free to contact us.